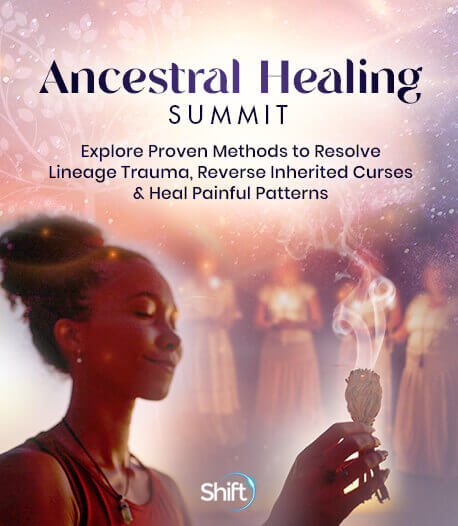 Program & Replays
Befriending Our Ancient Present: Shamanic Wisdom on Adopting Ancestors for Healing and Spiritual Evolution
Broadcast on February 01, 2023
With don Oscar Miro-Quesada
Hosted by Lisa Bonnice
According to don Oscar Miro-Quesada, among the many spirit helpers and ancestral tutelary allies known to Peruvian curandersimo, there's a class of beings called the Machula Awlanchis, our Benevolent Old Ones. They are those venerated wisdom keepers, teachers, and healers who once walked this earth in human form. Like the noblest of Bodhisattvas, they can be called upon to assist all earnest shamanic practitioners. Experience a journey of communion with these ancestral spirit helpers in service to the great work.
In this session, you'll discover:
The mythic, animistic worldview of Peru's pre-Columbian civilizations as a contact portal with our Benevolent Old Ones
Propitiating the assistance of these shamanic ancestors through Mihushanku (ritual feedings) and consecrating ceremonial space
A visionary journey through time and space where a human-made offering is revealed as an act of sacred reciprocity and a gift
The opinions expressed here are those of the author/presenter and are not representative of Shift Network employees, customers, or other presenters.
Love this Speaker and What They Have to Say?
It can be yours to keep... forever.
Get lifetime access to the summit and bonus material by upgrading now!
UPGRADE HERE
don Oscar Miro-Quesada
Transpersonal Psychologist, Kamasqa Curandero, Altomisayoq Adept, and Author
A transpersonal psychologist and respected kamasqa curandero, altomisayoq adept, and earth-honoring ritualist from Peru, don Oscar Miro-Quesada is the visionary co-founder of The Heart Of The Healer (THOTH) Shamanic Mystery School, the originator of Pachakuti Mesa Tradition™ cross-cultural shamanism, author of Shamanism: Personal Quests of Communion With Nature and Creation... Healing Light... and co-author with Bonnie Glass-Coffin, PhD, of Lessons in Courage: Peruvian Shamanic Wisdom for Everyday Life. Aside from his extensive personal involvement and scholarly contributions related to the practice of cross-cultural shamanism, don Oscar is a fellow in ethnopsychology with the Organization of American States, invited N.G.O. observer to the United Nations Permanent Forum on Indigenous Issues, founding counselor of the Inter-Spiritual Dialogue Committee, acting member of the Source of Synergy Evolutionary Leaders Circle, and one of twelve luminaries Barbara Marx Hubbard convened to form her visionary Birth 2012 Welcoming Committee.