Sign up now to receive these FREE recordings and to be notified about our next Ancestral Healing Summit series:
Breaking Free From Ancestral Trauma: A Near-Death Survivor's Perspective with Cherie Aimée
Healing Collective Trauma with Thomas Huebl
Featured Speakers:
(click photo to learn more)

Suzanne Giesemann

Thomas Hübl

Robert Moss

Langston Kahn

Eileen McKusick

Bernadette Pleasant

Dr. Dawson Church

Cherie Aimée

Kahontakwas Diane Longboat

Mark Anthony, JD

Sandra Ingerman

Deborah King

Christina Lee Pratt

Anthea Durand

David Quint

Rev. Dr. Aliah MaJon

Joycelyn M. Davis

Rabbi Dr. Tirzah Firestone

Jane Burns

Jordan Dresser

Cyndi Dale

Stephanie L. Bowie

Mona Delfino

Erica Woodland, LCSW

Jean Haner

Natalia O'Sullivan BSc (hons) Psychology and Counselling

Dr. Janet Piedilato

Amy B. Scher

Damla Aktekin

Vanessa C. Codorniu

Dr. Nicole Gruel

Suzi Tucker

Karena Virginia

Dr. Linda Backman

Carrie Paris

Kimberly R. Mascaro, PhD
With Host: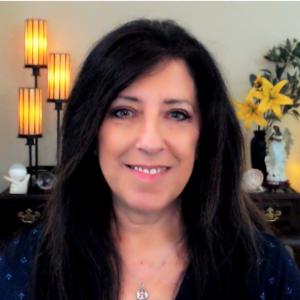 Lisa Bonnice
Program Host at The Shift Network and Award-Winning Author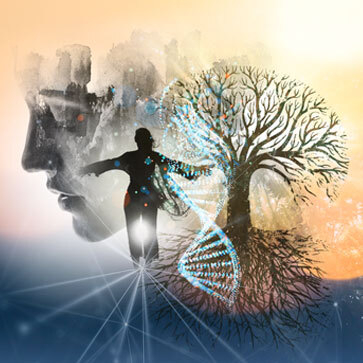 Take a few moments to reflect on the lives of your ancestors and the kind of situations and circumstances they experienced over the generations...
... their adventures, accomplishments, life changes — and especially the traumatic events and oppression they may have endured.
How much do you really know about them?
Did you know that the experiences of our ancestors can be passed down from generation to generation, leaving imprints on those who came after them – including you? Many of us carry our ancestors' traumas, along with our own, in our body, heart, mind, and soul... even if we're not aware of it.
And, at a time like this, with a global pandemic and the layers and layers of loss we're experiencing... with the outcry to heal grave intolerance and injustices against so many...
... at a time when collective trauma is at a peak, there can be a re-triggering within us of our ancestors' suffering, which can then manifest within us in all manner of ailments, including depression, anxiety, somatic and physiological disorders, and more.
What if you could create sacred connections with your ancestors... and tap into their wisdom to heal yourself and your lineage of old wounds?
All around the globe, people have historically developed relationships with the wise ancestral guides in their bloodlines to help heal emotional, physical, and spiritual imbalances within themselves, their families, and their communities.
Connecting with your ancestors can help you work through the reparations necessary for you and your family to live happier, healthier, more fulfilling lives, while also benefiting future generations of your bloodline, and even our beautiful Earth.
That's why we're thrilled to invite you to the Ancestral Healing Summit series — a global gathering of leading ancestral healing experts and inspiring teachers who will be sharing a powerful synthesis of spirituality, science, and ancient wisdom and practices from around the world that promises to transform your life and your legacy and ground you into your highest purpose.
You'll discover new practices and insights for connecting with your well and loving ancestors to break free of the painful inheritance from those on the other side of the veil... heal old wounds embedded in your psyche... and embody your deepest gifts.
Discover the Personal, Family & Cultural Benefits of Ancestral Healing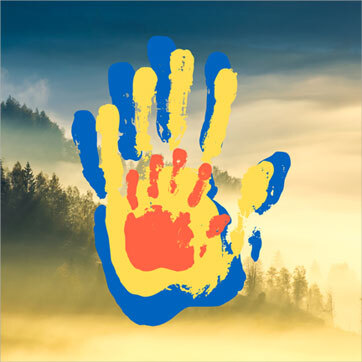 Science reveals that our genes hold not only the physical traits and biological characteristics of our grandparents and great-grandparents, but their memories as well...
Along with the diseases and addictions known to be passed on in our DNA, so too are our ancestors' traumas — resulting from personal pain, natural disasters, and cultural atrocities.
The good news is that when we change patterns held by our ancestors, we become free to change the patterns within ourselves. We're empowered to not only heal past wounds, but to use our gifts to reach our own highest potential and contribute to the transformation of our world.
YOU have the opportunity to use the power of ancestral healing and deeply integrate it into every aspect of your life.
Many people are now suffering because of what's happening here and now, within themselves and in the outside world. That pain is also a shadow, a haunting of unresolved trauma from centuries of generations before us.
Almost everyone is a descendant of someone who lived through a pandemic. Many are descendants of those who perished at the hands of cultural genocide, those who were shackled by slavery and treated as commodities, those who were the oppressors and owned plantations, those who lived through (or died during) the Holocaust, those who tried to eliminate all people of a certain ethnicity... to name just a few of the many egregious examples in our recent history.
Today, we live with the resulting trauma and guilt that impacts all aspects of our lives. How do we stop the cycle?
During this series, our speakers will offer you a deeper understanding of your cultural identity... address racism and malice toward any oppressed group... and show you how to connect and recognize what your ancestors went through and how those circumstances are playing out in your personal life and in the enormous challenges of today's world.
They'll guide you through practices for working with your ancestors — processes that are accessible to everyone. You'll learn how to connect and communicate with your ancestors to receive their guidance and support with your day-to-day problems and your highest calling... and to help you understand your role in the resolution of lingering and very real circumstances and the perpetuation of inhumanity — even if you're not aware of it.
When you redefine your life as intimately interwoven with generations of the past, present, and future, you start to make peace with all elements of your life... opening the door to personal and cultural healing and a greater sense of wellbeing, joy, connection, and fulfillment of your highest potential.
Here's some of what our illuminating speakers will be sharing with you...
| | |
| --- | --- |
| | Suzanne Giesemann will share how, through spirit communication, the trauma of difficult relationships with relatives who have passed can be healed... and transform our lives and the lives of generations to come in remarkable ways. |
| | With Thomas Huebl, you'll discover how the time is ripe for us to work together to heal not just our own wounds, but those of our global family... and that you can begin by addressing your individual ancestral trauma through looking at the places inside where you feel numb or an inability to feel empathy for others. |
| | Eileen McKusick will reveal that our DNA is more fluid and flowing and easily shifted than we've been conditioned to believe... and show us ways that sound can be used to shift the electromagnetic template of our physical bodies. |
| | Langston Kahn will explore ways to engage the wisdom of our ancestors to help cut through the static of the delusions and addictions of our time — especially amidst immense collective grief — to restore our connection with our true longing. |
| | With Dr. Dawson Church, you'll find that trauma can be passed on for at least seven generations, keeping us in a perpetually inherited "fight or flight' mode that can be healed through meditation practices and tapping (EFT). |
| | The conversation with Bernadette Pleasant will take you on an emotional tour of the effects of white privilege, internalized racism, and oppression so you can explore ways to unlock and unlearn racism that's been locked in our bodies from generation to generation. |
| | Prepare to experience the world through new eyes and with greater knowledge, insight, and deep reverence for life as Cherie Aimée guides you to remember your true ancestral lineage and origin. |
| | Robert Moss will share the exciting practice of dream archaeology to reach across time so you can heal ancestral wounds and collective and cultural soul loss... discharge karmic burdens... and reclaim ancient rituals. |
| | Kahontakwas Diane Longboat will address the inherited trauma of war, slavery, and colonization, and how we can awaken a new era of spiritual consciousness that unifies the human family and cares for Mother Earth by living the daily instructions of the ancestors. |
| | From Mark Anthony, JD, you'll gain an understanding of frequency beacons, which enable everyone to send and receive signals from ancestors in spirit — and he'll guide you in a practice based on sound scientific principles to connect with yours. |
| | Feel confident in your capacity for spiritual insight and psychic abilities as Sandra Ingerman helps you let go of the inherited persecution your ancestors experienced as a result of theirs. |
| | Tune in as Deborah King introduces you to your ancestral spirit guides who have died and are happy to help you in various areas of your life — by guiding you to heal the karma that's been passed down through your family lineage. |
| | And many more... |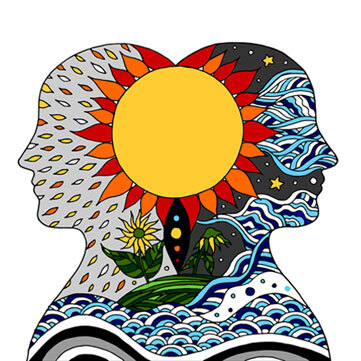 The Ancestral Healing Summit series will be beneficial to ALL — whether you're already immersed in ancestral healing work or just discovering it —even if you were adopted or have little information about your heritage.
Ancestral healing can improve your relationships, revitalize your spirit, catalyze cultural shifts, and awaken your consciousness to new realities. It can extend blessings not only to those who came before you, but also to your children, grandchildren, and beyond.
And with the connection of ancestral healing and epigenetics (the study of biological mechanisms that switch genes on and off), you can even change your genetic heritage.
In this profoundly transformative series, you'll:
Dive deep into the power of personal and intergenerational trauma — and the real possibility of collective healing when we address it at the root
Receive fascinating information about the epigenetics of trauma... and how to find resolution and peace in this lifetime
Draw on the wisdom of Family Constellations work to dissolve unhealthy family loyalty patterns
Reconnect to a sense of belonging, healing, completion, and orientation in today's chaotic and confusing world
Explore the ways our ancestral stories manifest in issues of self-confidence, choosing our love partner, career, business, money mindset, and health
Receive supportive guidance to heal your family tree of wounding from sexual abuse or other forms of violence
Learn about First Nations' complex wisdom traditions that inspire healing and personal transformation
Gain a sense of how racial healing work can act as a salve for both past damage and future healing
Transform intergenerational burdens into ancestral blessings
Explore African, Jewish, Native American, and many other perspectives on ancestral healing
And much more...
The Ancestral Healing Summit series will afford you a clear pathway to reconnect with the medicinal love and wisdom of your ancestors and draw on their strength in your daily life.
You'll find sessions and speakers that will inspire, educate, empower you, and expand your mind. They'll clearly lay out the best practices and life-changing perspectives of this crucial, evolutionary field.
And you'll be in good hands with series host Lisa Bonnice, a Program Host at The Shift Network and award-winning author.
Here's what participants had to say about previous years' Ancestral Healing Summit...
"This summit was life-changing for me!!!"
This summit was life-changing for me!!! Knowing and understanding that you can go back and change traumas in the very long past or more recent past was enlightening for me, and to have the science to back it only reinforced that enlightenment was truly amazing! Thank you so very much for this summit!
— Patty, Winnipeg, Canada
"I'm always amazed and inspired by the high quality of the speakers and subjects."
I love The Shift Network and I'm always amazed and inspired by the high quality of the speakers and subjects. I loved that this year the Ancestral Healing Summit brought up many themes related with the Earth and land. Thank you!
— Claudia Tomaz, United Kingdom
"This course has made such a profound difference in my life."
I am so filled with heartfelt gratitude to The Shift Network for this beautiful offering. This course has made such a profound difference in my life. I will never feel alone again. I will always feel the blessing of my ancestors' love. Thank you with all of my heart.
— Lynda Tomlinson, Trevose, Pennsylvania
"I felt powerful shifts of awareness..."
This event was a wealth of incredible knowledge from many viewpoints about subjects that are cutting-edge and tremendously important. I felt powerful shifts of awareness and some deep healing, especially since my mother just died recently. I also experienced shifts that not only helped me, but also shifted and healed things both past and future for people I love, known and unknown. What a gift!
— Marian Long, Grayling, Michigan
"I am beyond grateful for the opportunity of spiritual growth I've been able to access..."
I am beyond grateful for the opportunity of spiritual growth I've been able to access from the Ancestral Healing Summit. And completely free of charge too! I didn't know such an outlet existed where I could be saturated with so much wisdom, truth, and spiritual teachings in one place at a condensed time. Thank you from my heart center to all involved in helping us all heal and grow on our journey. I feel blessed.
— Tina Mastin, Ontario, Canada
"The vast wealth and variety of information provided was so enriching and fulfilling..."
I am so grateful for this summit. The vast wealth and variety of information provided was so enriching and fulfilling on a subject that I had never given myself the opportunity to embrace before. But this summit has opened my eyes to a very important aspect of life that everyone should be taught. As many of the speakers mentioned, our ancestors are our DNA. We are made up of their experiences and their learnings. And they are here to support us lovingly... if only we would ask. Lisa Bonnice was an excellent host. Her questions guided the speakers to reveal their treasures in a most respectful, intelligent, and joyful way. She beautifully stayed on the sidelines, shining light on the guest speaker. I thoroughly enjoyed her questions and interactions. She was the perfect host. Thank you, Shift Network, for this most awesome, colorful, and important gathering of information and speakers on a subject that has opened up brand-new doorways of possibilities for me. Blessings to all who organized, participated, and audited these wonderful sessions.
— Susan Fisch, Quebec, Canada
"Opened me up to the possibility of connecting with my ancestors..."
So much value — mind-expanding. Opened me up to the possibility of connecting with my ancestors and gave valuable ways to proceed with doing that. I'm so grateful for the depth of this experience provided by The Shift Network.
— Anonymous, Ashland, Oregon
"One of the most inspiring summits out there!!!"
One of the most inspiring summits out there!!! I never knew or thought about my ancestors much until I heard these talks. It has brought such a rich new dimension to life, I now feel so inspired to find out all about them and try to help resolve their and our issues, to try to build a bridge between us. Thank you so very much!! Lisa is a great presenter and interviewer!!
— Petronella, Netherlands
Co-Sponsors