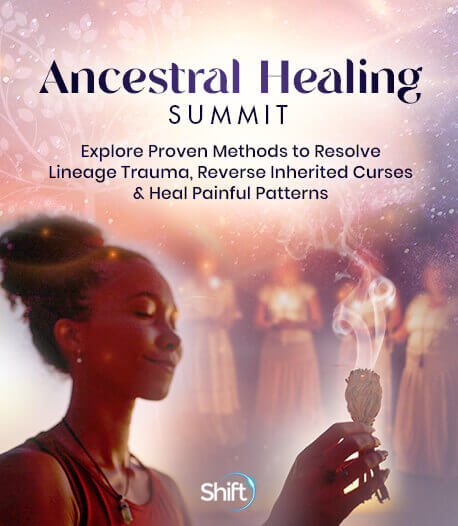 Program & Replays
Connecting With Ancestors in the Modern Age
Broadcast on January 30, 2023
With Dr. Lewis Mehl-Madrona
Hosted by Vanessa Gonzalez Codorniu
Dr. Lewis Mehl-Madrona explores the Indigenous North American concepts of ancestors and our relationships with them, including how we can connect with them, and why they might want to connect with us. Learning ways to honor our ancestors, knowing where they dwell, and understanding how is it that we belong to them are some key points on connecting and welcoming their presence. We'll finish with a guided meditation to dialogue with one of your ancestors.
In this session, you'll discover:
According to the views of Indigenous peoples of North America, ancestors are immanently available and interested in our lives
The first step toward honoring ancestors is to establish ceremonies, altars, and environments to welcome their presence
When you relax the outward rules of reality, you can readily communicate with your ancestors
The opinions expressed here are those of the author/presenter and are not representative of Shift Network employees, customers, or other presenters.
Love this Speaker and What They Have to Say?
It can be yours to keep... forever.
Get lifetime access to the summit and bonus material by upgrading now!
UPGRADE HERE
Dr. Lewis Mehl-Madrona
Associate Professor of Family Medicine, University of New England
Dr. Lewis Mehl-Madrona is of Native American heritage. He studied medicine at Stanford University, and completed post-graduate training programs in family medicine and psychiatry at The University of Vermont. In his book, Coyote Medicine, he describes how he began to interact with elders while still in medical school, to better understand self-healing.
Lewis works for Wabanaki Public Health and Wellness, which serves the Five Tribes of Maine, as their medical director.  He is also the director of the Coyote Institute, a nonprofit organization dedicated to bringing the wisdom of Indigenous cultures into contemporary health care. He is also a clinical associate professor of family medicine at the University of New England and a clinical assistant professor of psychiatry at the University of Vermont.
He's written several other books, including Coyote Healing, Coyote Wisdom, Narrative Medicine, Healing the Mind Through the Power of Story: the Promise of Narrative Psychiatry, and his latest, co-authored with Barbara Mainguy, Remapping Your Mind: The Neuroscience of Self-Transformation Through Story.