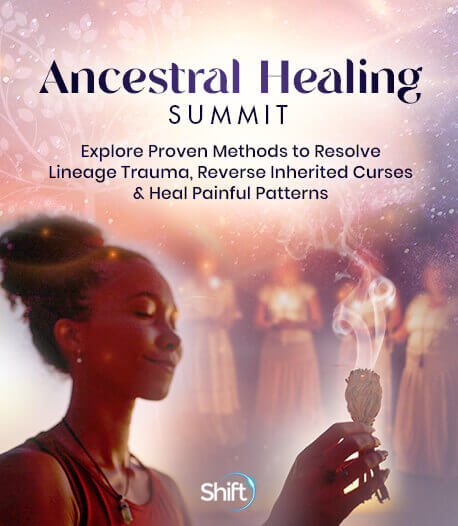 Program & Replays
From Survive to Thrive: Rooting in Positive Resource and Jewish Practices of Ancestor Reverence as a Path Toward Healing
Broadcast on February 03, 2023
With Taya Mâ Shere
Hosted by Vanessa Gonzalez Codorniu
For thousands of years, many of our lineages have carried stories of scarcity and survival in our bones. Join Taya Mâ Shere in exploring practices to shift from surviving to thriving — immersive prayer and chant, rituals of ancestor reverence, and building relationships with loving and wise lineage ancestors as a source of blessing, support, and healing. While drawing from the Jewish context, this session is open to anyone seeking transformation with their ancestors toward showing up well in the world.
In this session, you'll discover:
Potent prayer and ancestor-honoring chant
Ancestor-reverence practices in Jewish tradition
The importance of rooting in positive resources as a path of healing ancestral trauma
The opinions expressed here are those of the author/presenter and are not representative of Shift Network employees, customers, or other presenters.
Love this Speaker and What They Have to Say?
It can be yours to keep... forever.
Get lifetime access to the summit and bonus material by upgrading now!
UPGRADE HERE
Taya Mâ Shere
multi-religious ritualist, devotional chant artist, founder of From the Deep
Taya Mâ Shere plays passionately in realms of transformative ritual, embodied vocalization, and ancestral healing. She is a professor of organic multireligious ritual at Starr King School for the Ministry, founder of the emergent online mystery school From the Deep, and co-founder of the Kohenet Hebrew Priestess Institute.  Taya Mâ hosts the acclaimed Jewish Ancestral Healing podcast and The Sarah & Hajar Series: Sacred Practice and Possibility at the Intersection of Judaism and Islam. She offers virtual courses on embodied presence, the transformative power of practice, pleasure as prayer, and ancestrally-rooted ritual.
Taya Mâ is co-author of The Hebrew Priestess: Ancient and New Visions of Jewish Women's Spiritual Leadership, creator of the Liberate Your Seder Haggadeck, and co-creator of The Omer Oracle. Her album, Makam Shekhina, is pulsing Hebrew-Arabic prayer in cahoots with her beloved collaborator Shaykh Ibrahim Baba z''l, and their spiritual community. Her Hebrew Goddess chant albums — This Bliss... Wild Earth Shebrew... Halleluyah All Night... and Torah Tantrika — have been heralded as "cutting-edge mystic medicine music."