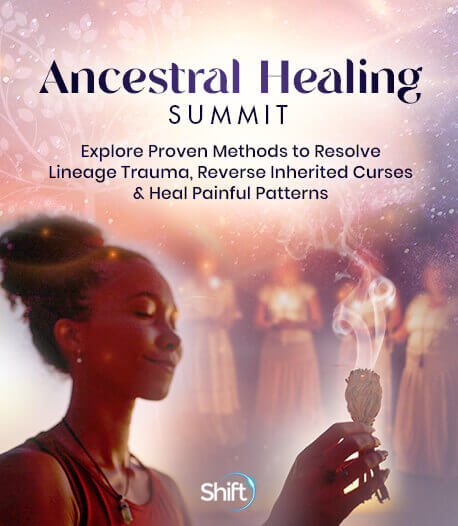 Program & Replays
Cultivating Love and Trust With Your Ancestors
Broadcast on February 03, 2023
With Christina Caudill
Hosted by Vanessa Gonzalez Codorniu
According to Christina Caudill, our relationships with our ancestors are like any other relationships, and it takes effort to build a strong foundation of trust, familiarity, and care. Too often in the west, we go to our ancestors only when we need something, ignoring the fact that this relationship is a 2-way street. In order for our ancestors to have faith in us, we must establish and build trust with them. In this way, we can give them what they need, fully receive what we are given, and deepen our connection of eternal love.
In this session, you'll discover:
How to open the pathways of communication with your ancestors
How vital it is to acknowledge your ancestors with respect, reverence, and humility
A guided meditation to expand and deepen the love with your ancestors
The opinions expressed here are those of the author/presenter and are not representative of Shift Network employees, customers, or other presenters.
Love this Speaker and What They Have to Say?
It can be yours to keep... forever.
Get lifetime access to the summit and bonus material by upgrading now!
UPGRADE HERE
Christina Caudill
Evolutionary Astrologer and Transformation Coach
Christina Caudill (she/her) is an evolutionary astrologer, transformation coach, teacher, and ritualist. Her own transformative awakening arrived like a flash of lightning when, on the eve of her shamanic initiation, her mother passed into the realm of the ancestors — synchronistically, on the Day of the Dead and All Soul's Day. She has since gained a profound awareness and unshakable faith in the divine guidance and loving presence of her ancestors.
Through a synthesis of soul-centered astrology and transformational coaching, she guides clients and students through periods of transformation toward gaining clarity on their life's purpose, cultivating inner wisdom, and accessing their personal power in alignment with their soul's calling. Christina consults and teaches transformational programs through her company Radiant Astrology. She has produced and hosted numerous astrology-centered online summits including The Astrology of Awakening, The Astrology of Purpose and Power, Aquarius Rising, and the highly successful 2021 Astrology of Awakening II: Renewal of Hope.
Christina is a 2nd-generation Filipino-American currently living in the Tutelo/Monacan people's homeland in Southeastern Virginia. She's a contributor to the Organization of Professional Astrology (OPA) magazine and has recently lectured at the 2020 Northwestern Astrology Conference (NORWAC), and The Astrological Association of Great Britain's 2021 Conference. Christina invites you to listen to her podcast, The Radiant Astrology Podcast on iTunes, where she explores the transformative power of astrology.