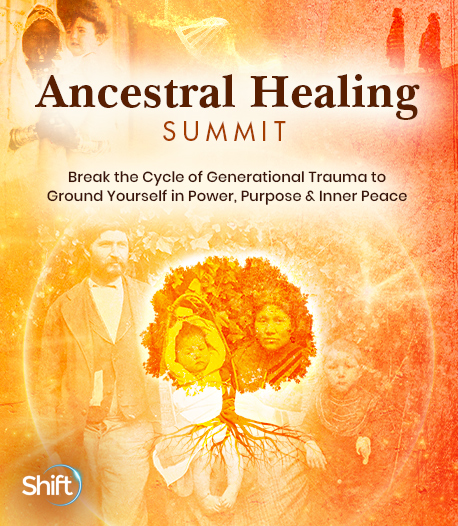 Program & Replays

Emotional DNA
Broadcast on January 18, 2022
With Judy Wilkins-Smith
Hosted by Lisa Bonnice
Along with Judy Wilkins-Smith, let's explore the meaning of emotional DNA. How do you inherit it, and how do you transform it? Just as your physical DNA is inherited, your emotional genetics also get passed down from generation to generation. Patterns of success, failure, love, and money can be linked back to your ancestral family system. This means that if a limiting pattern lives in your family history, it can show up in your personal and business life.
In this session, you'll discover:
Understanding your emotional DNA
Working with the gift of multi-generational emotional DNA
Why being stuck is the beginning of the chapter only you can write
The opinions expressed here are those of the author/presenter and are not representative of Shift Network employees, customers, or other presenters.
Love this Speaker and What They Have to Say?
It can be yours to keep... forever.
Get lifetime access to the summit and bonus material by upgrading now!
UPGRADE HERE
Judy Wilkins-Smith
Systemic Work and Constellations Trainer
Judy Wilkins-Smith, author of the upcoming book Decoding Your Emotional Blueprint, is a highly regarded organizational, individual, and family patterns expert, systemic coach, trainer, facilitator, thought partner, leadership conference and motivational speaker, and founder of System Dynamics for Individuals & Organizations. She has 18 years expertise in assisting high performance individuals, Fortune 500 executives and their teams as well as legacy families, to break limiting cycles and reframe challenges into lasting breakthroughs and peak performance. Judy is passionate about visionary leadership, personal transformation, and positive, accelerated, global change. She uses her ability to understand critical dynamics in personal and organizational systems (and the points at which they intersect) to create growth and success. She collaborates with decision makers to implement innovative, 'whole system' design elements, ensuring balance, appetite for excellence, passion and sustained success.