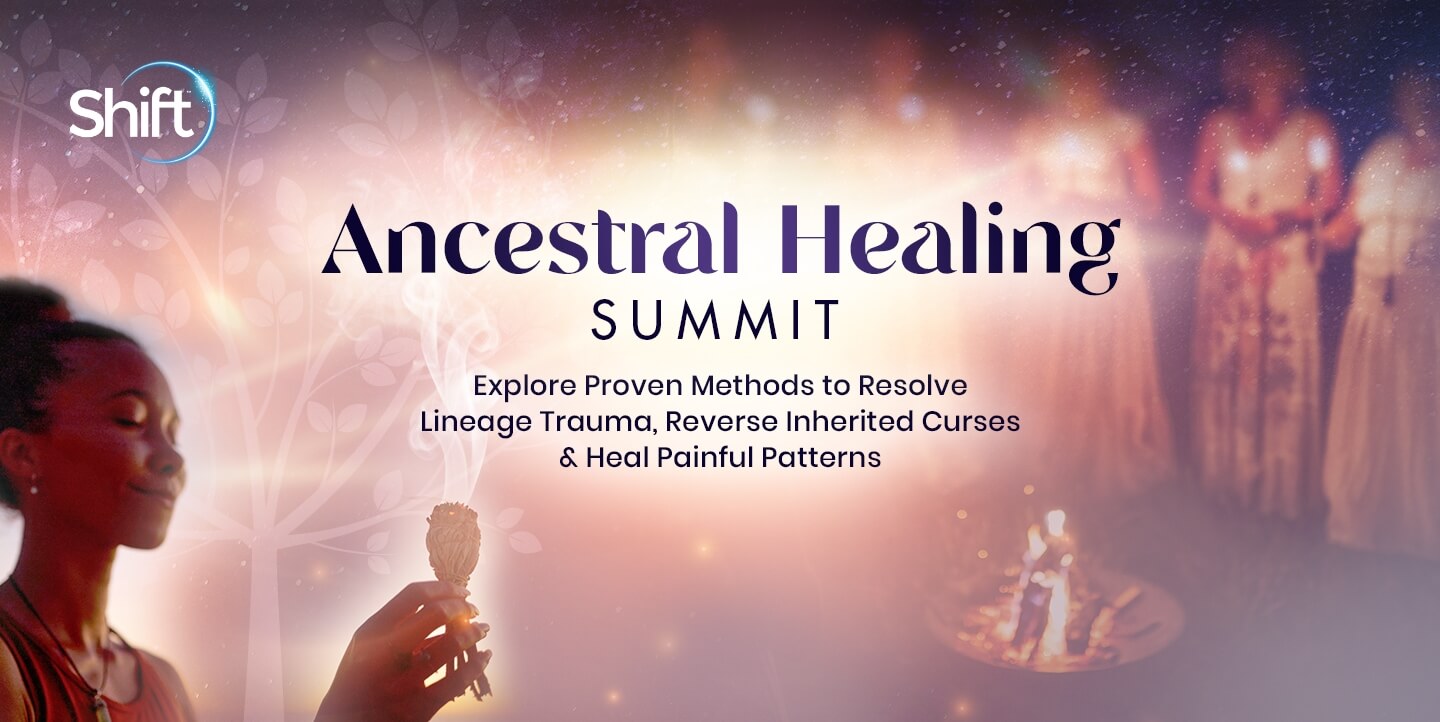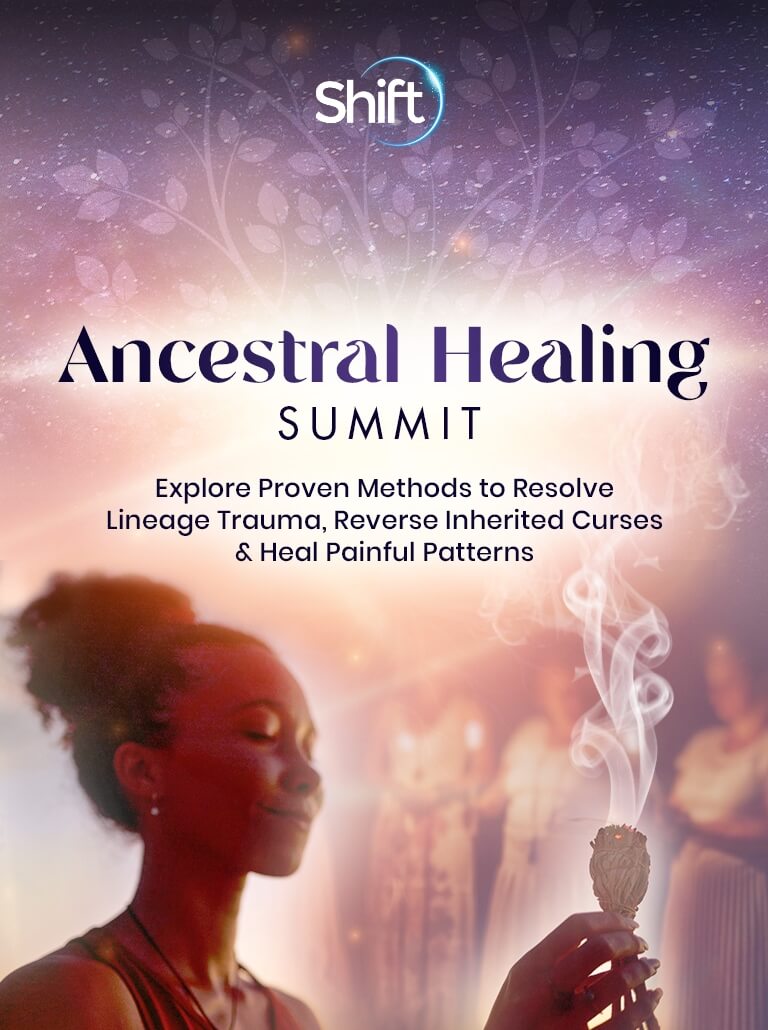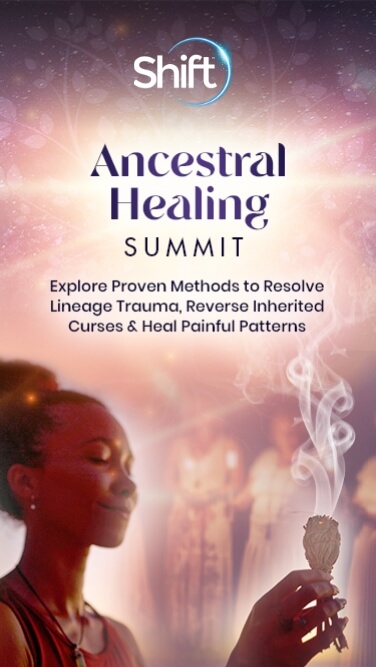 Break the cycle of ancestral trauma to give yourself the gifts of peace, hope, and transformation.
Unlock bonus content, recordings, and more that you can use TODAY — a $500 value — for just $123!
Here's What You'll Receive WITH YOUR UPGRADE:
The Ancestral Healing Wisdom Collection 2023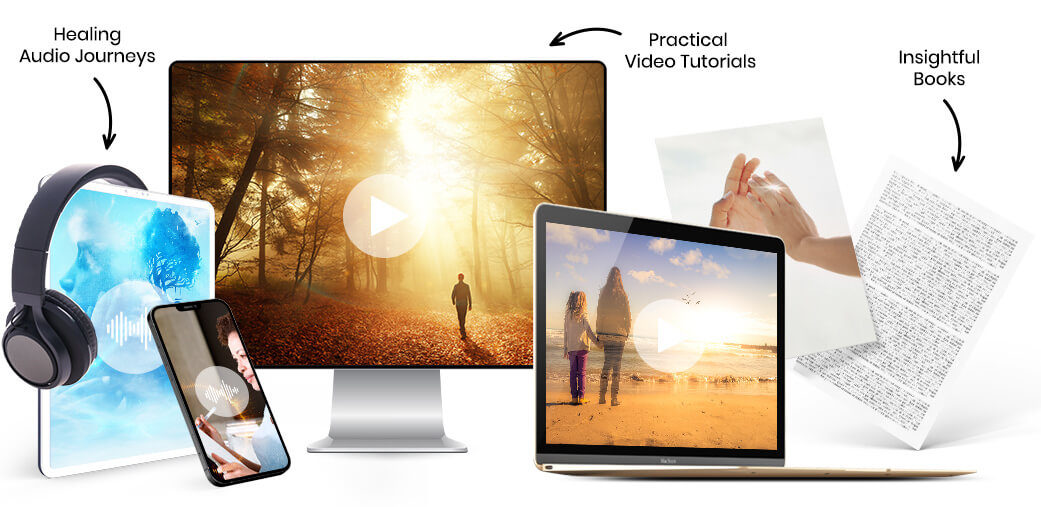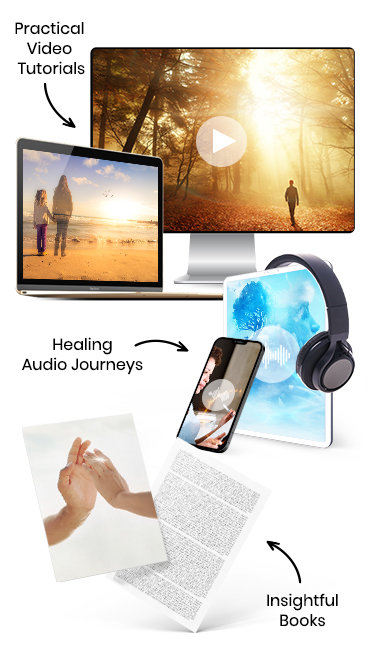 Unlock access to ancestral healing practices that can show you how to release trauma from your lineage, thereby increasing your own resilience to stress and enhancing your emotional and physical health — only available in the Ancestral Healing Wisdom Collection 2023.
This package gives you INSTANT and ongoing access to:
| | |
| --- | --- |
| | Streaming Videos of EVERY session in the Ancestral Healing Summit series — watch on any connected device |
| | Audio Recordings of EVERY session in the Ancestral Healing Summit series — listen on any connected device |
| | PDF Transcripts of each session — to refer back to, follow directions, take notes, highlight, and search for keywords |
| | Your BONUS PACKAGE of ELEVEN bonuses contains 2 exclusive 90-minute practicum seminars, popular Shift course samplers, audio books, meditations, and supplemental tools that will guide you deeper into your practice (already a $500.00 value!) |
You'll receive INSTANT ACCESS to these BONUSES when you act NOW: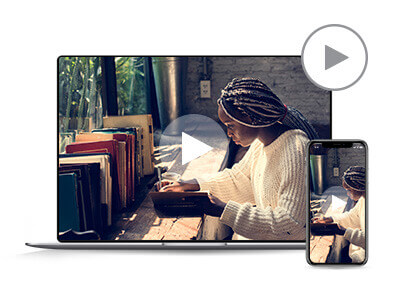 Dropping In: Designing Your Ancestral Healing Practice
A 90-Minute Master Practicum With Dr. Velma Love
This 90-minute master practicum, created by Dr. Velma Love exclusively for The Shift Network, consists of six 15-minute segments that will provide strategies and tools for melding sacred ancestral wisdoms with four human-centered design principles of problem solving. By combining these two systems, you can leverage an exponentially powerful practice to help you find answers and heal intergenerational wounds.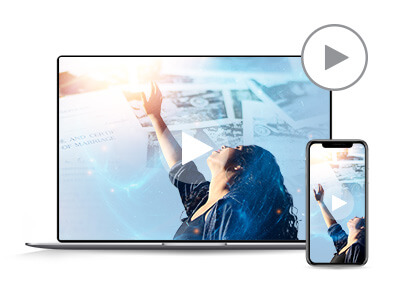 Move Your Body: Heal Legacy Trauma & Enhance Your Resilience
A 2-Hour Master Practicum With Dr. Arielle Schwartz
In this 2-hour master practicum, created exclusively for The Shift Network, Dr. Arielle Schwartz teaches that when the wounds of one generation remain unresolved, they can be passed on as a legacy. Be ready to move and be moved in this engaging, experiential presentation of mind-body practices you can do at home that can help you release intergenerational trauma on many levels.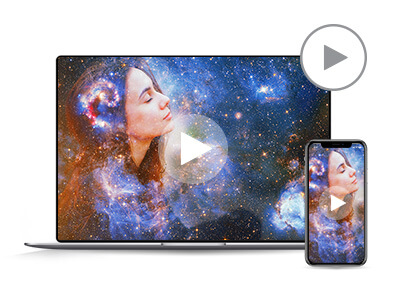 Family Ghosts: Illuminate Your Lineage Secrets With Astrology
A 60-Minute Video Training With Christina Caudill & Fern Vuchinich
In this 60-minute video session with astrologers Christina Caudill and Fern Vuchinich, you'll discover how to explore your own astrological chart with an ancestral focus, as a way to honor, heal, and connect with your lineage. Fascinating examples from Michael Jackson's ancestral line will be used to demonstrate how to identify ancestral patterns in family astrology charts, and you'll also experience a grounding, guided meditation.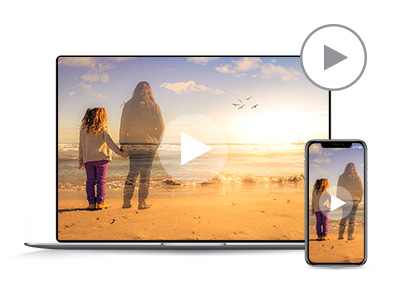 Past-Life & Genealogical Regression to Heal Your Ancestors & Yourself
A 3-Part Shift Network Video Course Sampler From Shelley Kaehr, PhD
Curated from Shelley Kaehr's popular course "Past-Life & Genealogical Regression to Heal Your Ancestors & Yourself," you'll discover how ancestral healing work benefits you and members of your family tree who are currently living, or already departed beyond the veil. You'll also enjoy two fascinating experiential journeys to discover past lives you may have lived with your current-day mom and/or dad.
You'll receive:
Module 1: Ancestral Healing Overview — How It Uplifts Your Family Tree

Module 4: Discovering & Healing Past Lives You've Had With Your Mom

Module 5: Discovering & Healing Past Lives You've Had With Your Dad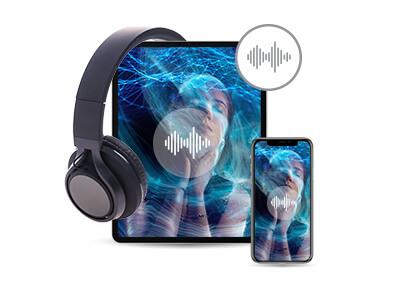 The Eternal Connectedness of Bones, Collagen, Fascia & Skin
A 3-Hour Audio Journey From Eileen McKusick
This series of three 1-hour sessions from sound healing visionary Eileen McKusick looks at your eternal connectedness with all, especially your ancestral line, comparing the connections between fascia, skin, and bones to the deep connections shared by trees, mycelium, and mushrooms. You'll explore the crystalline, electrical nature of your bones, your collagen microfiber system, and what your skin needs to be healthy, strong, and resilient.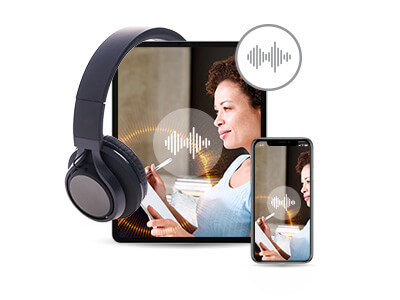 Somatic Writing With the Ancestors: Author Identity Retreat
An Extended Audio Session From Tanya Rubinstein and Courtney Reed-Mars
In this 9-hour recording of a writing retreat for authors, Tanya Rubinstein and Courtney Reed-Marsh reveal the 13 steps of somatic writing, with a particular focus on writing with the ancestors. You'll discover how connecting with your ancestors in your writing practice expands your "writer's voice," how to share your own story with the world, and how to show up as a "Great Ancestor" yourself.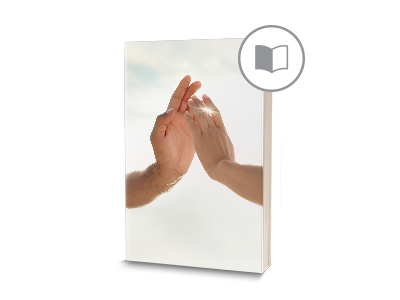 Establish a Working Relationship With Your Well Ancestors
An Ebook From Christina Pratt
In this ebook from Christina Pratt, she shares simple yet effective ways to create an ancestral shrine so you can begin to connect, create, and tend with intuition the relationship with your well ancestors. She also offers a lovely template for communicating directly with your ancestors that she calls the Legacy Prayer, plus a song to sing to your dear, departed loved ones who have crossed over beyond the veil.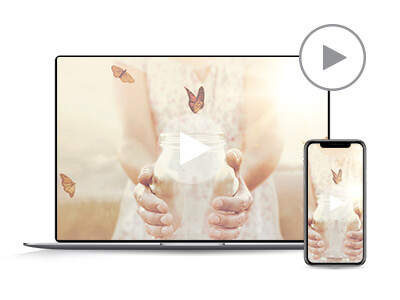 Rebirthing: A Magical New Start
A Video Training With Jacqui Crooks
What did you decide about yourself and your world based on what you experienced at your birth? In this video training with Jacqui Crooks, you discover how to clear birth trauma and then create a new, magical rebirth that your subconscious can refer to when it decides how to look at life — freeing you to experience the world differently as your loving, natural self. The session includes an EFT self-inquiry tapping practice you can use anytime called "Magic Wand Rebirthing."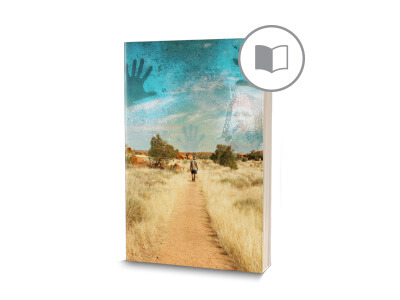 Walking With Your Ancestors on the Restorative Path of Family Systems Constellations
An Ebook From Francesca Mason Boring
This ebook from Francesca Mason Boring invites you to take a self-guided exploration on a custom-made path of renewal, to release burdens that you've been unconsciously carrying on behalf of your ancestors. Engaging in spirited dialogue with your ancestors and considering the strength that you've inherited from them are musings that have been muted by modernity. This is a gentle journey that need not be rushed — and is yours to enjoy.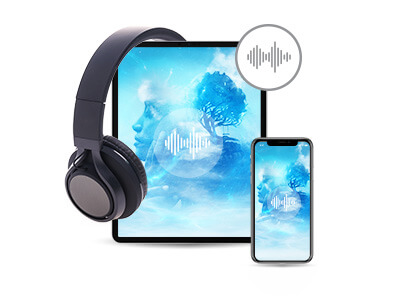 Discover a Sacred Symbol for Your Ancestral Healing Journey
An Audio Session From Desiree DeMars
In this informative audio session, Desiree DeMars reveals that the art of divination is about stepping outside the flow of linear time, in order to clearly perceive and accurately interpret symbols that will bring ongoing support on your ancestral healing journey to release intergenerational trauma. By developing this intuitive skill, you'll be able to determine the hidden significance, wisdom, inception point, or root cause of particular events, patterns, experiences and energy.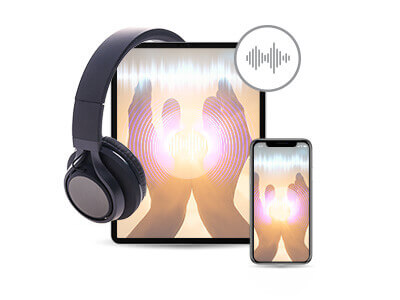 Healing Blessings of the Ancestors
A Guided Audio Meditation From Roel Crabbé
In this guided audio meditation, shamanic practitioner and teacher Roel Crabbé takes you on a deep spiritual journey to meet with the ancestors of healing, guiding you step by step in receiving their blessings for yourself and your lineage as you release intergenerational trauma. This meditation taps into the power of ancestral healing work through the power of visualization, and the sonic balm of Roel's healing songs.
You'll receive ALL of these bonuses PLUS on-going access to the video and audio recordings and transcripts of every series session — strengthening your relationship with your ancestors, and bringing more peace and clarity to your daily life.
Send Ripples of Healing, Restorative Energy to Your Entire Family Tree
Historically, people worldwide have cultivated sacred relationships with their ancestors, asking them for healing, protection, and guidance.
When you communicate with members of your lineage who've passed, you can resource radiant energies within your bloodline, clearing your energy field and theirs of intergenerational cycles of trauma that affect the living and the dead.
As you tune in to your loved ones across the veil, you'll come to realize that they are just as real and just as reachable as the living beings you love the most — and, like you, they can evolve, they can be healed, and they can help you on your own healing journey.
With the Ancestral Healing Wisdom Collection 2023, you'll receive deep insights about how trauma can be passed on through generations, and you'll be guided through powerful, experiential mind-body practices to help you — and your ancestors — heal.
You'll discover simple yet potent strategies and tools for engaging ancestral wisdoms to shift personal and social consciousness, including:
How to identify ancestral patterns in family astrology charts
Guidance for creating a sacred ancestral shrine
A roadmap to receive and decipher meaningful universal symbols
Coaching to expand your "writer's voice" by corresponding with your ancestors
A gentle practice to clear birth trauma and create a magical rebirth
A self-guided transformative walk through the ancestral field to the collective soul field of your entire family
A deep journey into the power of ancestral healing work and healing songs
Discovering and healing past lives you've lived with your parents
By making a sacred soul connection with your ancestors, you can send ripples of healing, restorative energy to your entire family tree...
… while discovering the underlying spiritual root causes manifesting as your own physical or emotional symptoms, allowing you to heal the cellular, energetic, and inherited patterning once and for all.
In turn, you'll learn to extend blessings not only to those who came before you, but also to your children, grandchildren, and beyond.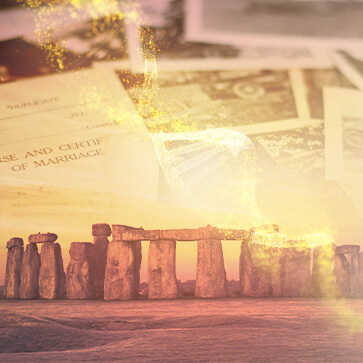 Here's What You'll Receive:
The Ancestral Healing Wisdom Collection 2023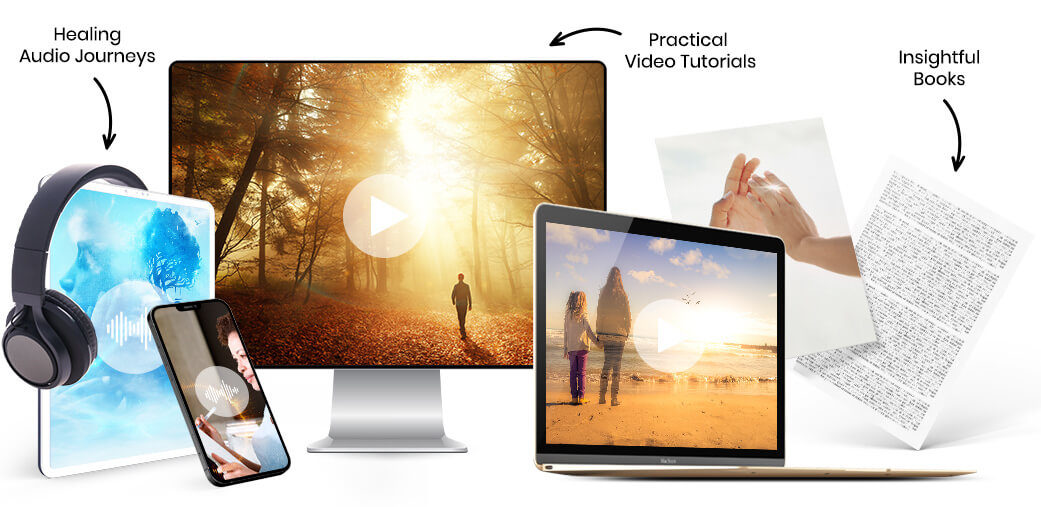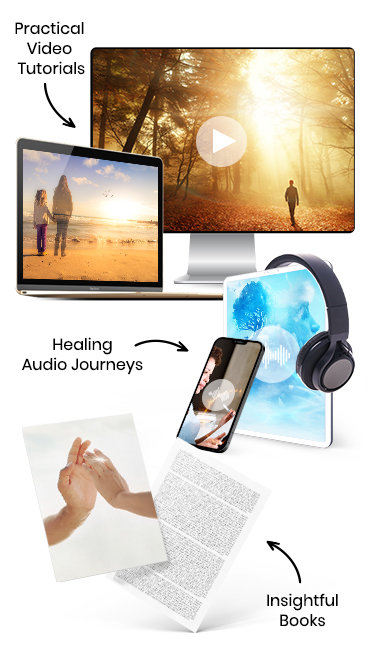 The Ancestral Healing Wisdom Collection 2023 includes INSTANT and ongoing access to: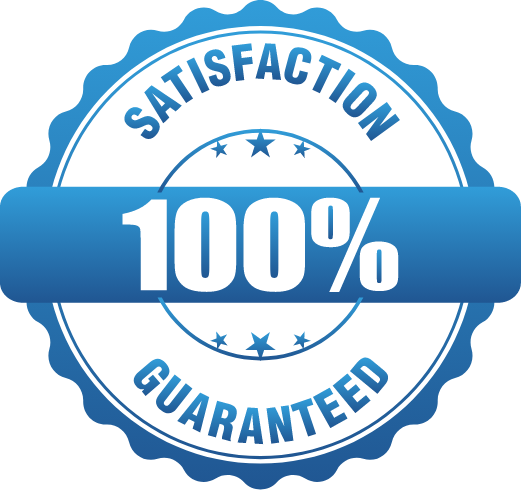 OUR 100% GUARANTEE MEANS NO RISK TO YOU!
When you upgrade today, your purchase is backed by our complete money-back guarantee. If for any reason at any time within 30 days you decide the Ancestral Healing Wisdom Collection 2023 is NOT right for you, just visit our Customer Service Center and request a refund. We'll cheerfully refund your payment in full within five business days.