Sign up now to receive these FREE recordings and to be notified about our next Ancestral Healing Summit series:
Healing the Family and Ancestors with Jill Purce
Healing the Father Wound with Langston Kahn
Featured Speakers:
(click photo to learn more)

Thomas Hübl

Jill Purce

Langston Kahn

Dr. Lewis Mehl-Madrona

Grandmother Flordemayo

Sandra Ingerman, MA

Paul Levy

Masami Covey, M.S., FNTP

Shelley Kaehr, PhD

Jordan Dresser

Dr. Velma Love

Christina Lee Pratt

Ash Canty

Dr. Linda Howe

Natalia O'Sullivan

Kelly Sullivan Walden

Judy Wilkins-Smith

Jane Burns

Beth McDougall, MD

Nancy Hendrickson

Desiree DeMars

Dr. Lotte Valentin

Dr. Linda Backman

Carrie Paris

Christina Caudill

Fern Vuchinich

Michael Stone

Liza Miron

Mary Mc Laughlin, PhD
With Host: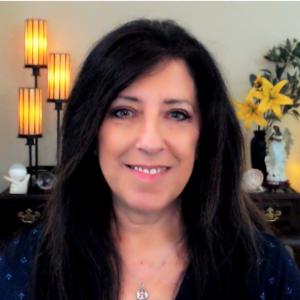 Lisa Bonnice
Award-Winning Author and Program Host at The Shift Network
Whether imprinted in your DNA… held in the unresolved issues of the dead… or taught through the cultural narrative… ancestral wisdom and wounding can be passed on for generations.
— Shamanic Healer, Teacher & Author Christina Pratt
Did you know that the experiences of your ancestors — both positive and negative — can be passed down from generation to generation, leaving psychic and even physical imprints?
Many of us inherit special skills and talents from our lineage, but we can also carry our ancestors' traumas in our bodies, hearts, minds, and souls, even if we're not aware of what they went through.
Traumatic experiences often prevented those who came before us from fully accessing their own strengths. If your ancestors were blocked due to trauma, that energetic vibration of blockage could also have been passed down to you…
… and though you may have inherited gifts and talents from your ancestors, it's primarily this DNA memory of trauma that now prevents you from leveraging your skills to draw upon your own deepest strengths.
When you create sacred connections with members of your lineage who've passed, you can tap into their wisdom, clearing your energy field and theirs, of intergenerational cycles of trauma that haunt the living and the dead…
… opening yourself to claim the talents and abilities that are your natural birthright… allowing you, your family, and future generations to live happier, healthier, more fulfilling lives.
By communicating with your ancestors through powerful practices, such as ancestral astrology, genealogical past-life regression, or ancestral tarot...
… you can send ripples of healing, restorative energy to your entire family tree while learning more about the underlying emotional or spiritual root causes manifesting as your own physical or mental symptoms.
In many modern societies, we've lost touch with the mighty healing power of ancestral work that can help us transform our lives and lineages while simultaneously healing historical, collective, and cultural wounds that linger in our world today.
That's why we're thrilled to invite you to our Ancestral Healing Summit series — a global gathering of leading experts and inspiring teachers who will be sharing a powerful synthesis of spirituality and shamanism, science and psychology, and ancient wisdom from around the world that can transform your life and your lineage.
Over the course of this enriching series, you'll learn the definition of ancestral healing, understand how trauma shows up in inherited family disease patterns such as diabetes or cancer, and gain a deeper understanding of how to heal family dynamics and patterns that have held you back from becoming your best self.
You'll also receive insights about the emotional epigenetics of trauma, so you and your family can find resolution and peace in this lifetime, while preventing inherited familial trauma from being passed down to future generations.
As we move into a brand-new year, and certain patterns become clear yet again, how to heal from family wounding and resolve old entrenched patterns by learning new modalities will be top of mind for many wisdom seekers as we enter the transformative Age of Aquarius. When you're finally released from whatever has been holding you back, you and your ancestors will truly be free to soar!
Balance Family Dynamics & Heal Personal Wounds Without Casting Blame or Judgment
The foremost ancestral healing experts, teachers, researchers, and speakers featured in this ​series will bring to light the curative powers of ancestral healing…
Speakers such as Thomas Hübl, Sandra Ingerman, Christina Pratt, Langston Kahn, and Dr. Lotte Valentin will help you understand emotional epigenetics and energetically release DNA trauma, allowing you to embody your deepest gifts.
By harnessing the transformative power of Akashic records review… bones and symbols readings… divination rituals… family constellation work… interplanetary karma release… and many other salient methods/modalities, you'll be on your way to experiencing emotional balance and a deep sense of peace that many find especially difficult to attain in this tumultuous time.
Be prepared to come away feeling lighter, finally understanding why you are the way you are — or that what you thought was "you" isn't you at all, it's just a replay loop you've been stuck in.
This lightness of being frees you to reach your own highest potential, accepting and blessing your personal history without blame or judgment.
Connecting with your brightest, most loving ancestors… while gently breaking free from the painful legacies of negative spirits who aren't yet at peace…
… opens the door to profound healing and transformation, guided by those dearly beloved souls longing to reconnect with you from across the veil.
When you understand the secrets of ancestral healing, you can be what 21st-century medicine woman Heather Dane calls a generational pattern shifter. All you need to get started is your desire... and your inherent connection to your ancestors can then reveal its secrets.
And through the connection between ancestral healing and epigenetics (the study of biological mechanisms that will switch genes on and off), you could possibly even change your genetic heritage.
Here's some of what our illuminating teachers will be sharing with you…
| | |
| --- | --- |
| | Thomas Hübl will explore ways to transform our collective trauma by changing our perspective, so we can learn from the past, heal the present, and improve the future. |
| | Jill Purce, known as the pioneer of ancestral healing work, will discuss how to release yourself, your family, your ancestors, and your descendants from ancestral trauma. |
| | Langston Kahn describes how we can work with our male ancestors to extract ourselves from harmful social systems of patriarchy based on domination, control, or victimhood. |
| | According to Christina Lee Pratt, humanity has passed the tipping point at which our collective ancestral healing work is no longer keeping pace, requiring new shamanic solutions. |
| | Join Dr. Lewis Mehl-Madrona as he shares the healing and spiritual growth he enjoyed by communing with his Native American Cherokee and Lakota ancestors. |
| | Renowned international shamanic teacher Sandra Ingerman will offer her wisdom on teachings unveiled by the ancients for surviving catastrophic events and pandemics. |
| | Paul Levy will discuss transmuting and liberating the unhealed abuse and holographically encoded wounds of your family lineage. |
| | Understand how ancestral experiences and behavior patterns affect you physically and emotionally, and find the right tools to heal these embedded imprints with Dr. Lotte Valentin. |
| | Psychic medium Ash Canty will channel spirits in the ancestral realm — and share how we can not only heal ourselves, but also help heal our ancestors with non-linear healing. |
| | Grandmother Flordemayo will share ancient Mayan wisdom stories of creation, plus the Mayan Cosmovision and why it's still relevant today. |
| | Guided by Dr. Linda Howe you'll discover how the Akashic Records store your soul's true purpose — and find keys to transmuting stuck ancestral vibrational patterns. |
| | And much more! |
The Ancestral Healing Summit​ series will afford you a clear pathway to reconnect with the medicinal wisdom and love of your ancestors, and to draw on their strength in your daily life.
In this fascinating series, you'll discover ancient pathways for forging a profound connection with your ancestors — even if you were adopted — and you'll open up opportunities for greater wellbeing, joy, connection, and both personal and cultural healing.
During this profoundly transformative series, you'll:
Discover how you can transform inherited emotional DNA — those familiar ancestral family system patterns of success, failure, love, and money
See how analyzing your nocturnal dreams taps into your coding for higher intelligence, guidance, and the ability to heal your own heart
Learn to consult tarot cards to make powerful ancestral connections that can heal unhealthy inherited family patterns spanning generations
Detox and transmute your epigenetic inheritance of ancestral traumas by learning to activate the regenerative power of your liver and gallbladder
Explore pathways to release ancestral trauma and karma threads created during interplanetary (aka Starseed) past lives
Learn how to effectively reach out and ask your ancestors how you can help them, which in turn helps your entire ancestral line to flourish
Discover that via "sacred symbols" or "bones" divination rituals, you can repair and nurture loving lineage relationships while receiving wise ancestral guidance
Study ancestral astrology to see how your own natal chart is connected to ancestral patterns that dictate your role in the larger family dynamic
See how your ancestors' abortions and miscarriages affect your life, causing entanglements in the family system that can be healed by releasing judgements
Examine how all our ancestors will aid our collective healing as we embrace the Age of Aquarius, an astrological cycle destined to transform life on Earth
Hear how the Irish keen acts as a sound-healing agent, amplifies its power through sacred ritual, and provides a roadmap for processing grief
Practice an exercise to clear familial lines by removing ancestral traumas reverberating in your cells, producing disruptive epigenetic changes
And much more...
You'll find sessions and speakers that will inspire, educate, empower you, and expand your mind. They'll clearly lay out the best practices and life-changing perspectives of this crucial, evolutionary field.
And you'll be in good hands with​ series host Lisa Bonnice, award-winning author and Program Host at The Shift Network.
Here's what participants had to say about previous years' Ancestral Healing Summit …
"Whole worlds have been — and continue to be — opening to me as a result of my participation in these sessions."
Practical, supportive, and caring, these meetings cover a vast range of practices and perspectives. What I did not expect was to be able to enter into a conversation with my own family members, on my own time. There are practices here that support my ongoing awareness of spirit, practices that can be realised in my daily life. Remarkable. Whole worlds have been — and continue to be — opening to me as a result of my participation in these sessions. There is such heart here, and so much love.
— Barbara S. Morrison, PhD
"An absolutely amazing summit that I had little knowledge of prior to joining."
An absolutely amazing summit that I had little knowledge of prior to joining. So many perspectives to listen to and reflect on. I have learned so much that I can take along on my own journey as an ancestor-in-training!
— Alison Pearce, UK
"I really loved the concentration on the topic of ancestors, the depth of many conversations."
I really loved the concentration on the topic of ancestors, the depth of many conversations. Lisa Bonnice is a really great interviewer, so the talk became interesting, went deep, and a lot of questions were answered. I really got a lot of input from even a small variety of interviews I was able to watch. Thanks a lot for this summit!
— Irene Dietrich, Berlin, Germany
"This was my first time attending the event and I was amazed at the extensive lineup of teachers."
The Ancestral Healing Summit 2021 was more than I ever imagined! This was my first time attending the event, and I was amazed at the extensive lineup of teachers. Also, Lisa is a wonderful host who has a way of intuitively soliciting the best gems from each presenter for our benefit. I'm already using some of the tools that I learned on the summit. Love it!
— Sue P., Canada
"Exactly what I needed for my path, wise and compassionate insights for mending the past and family relationships."
Exactly what I needed for my path, wise and compassionate insights for mending the past and family relationships. I see now that despite different traditions and cultures, we are all alike, we all need healing, and the best starting point is our family tree. To the speakers, hosts, and The Shift Network team, thank you for your efforts, generosity, and work!
— Mihaela, Romania
"I could feel pure love, compassion, and empathy radiating from each session."
It was a stunning summit, very transformational, evoking a deep review of one's own story and life's overview. Every presenter's integrity and honesty was palpable. I could feel pure love, compassion, and empathy radiating from each session. I felt very uplifted!
— Eva Lange, Wyoming, Pennsylvania
"I'm looking forward to healing not only for myself but my ancestors and also my children and grandchildren."
The Universe provided this summit at a time when I have been working on cord-cutting, and exploring ancestral ties that have been keeping me stuck or affecting my current relationships. I learned so much! I am so much better equipped to perhaps identify and heal issues that have plagued me my entire life. I'm looking forward to healing, not only for myself, but my ancestors and also my children and grandchildren. I also gained just so much knowledge in general about different topics! Thank you!
— Lisa Elliott, New Hampshire
"This was an elixir for the soul."
This was an elixir for the soul. Any seeker on any level of self-insight would benefit from this summit. It answered so many questions and prompted ancestral curiosities! My only sadness is that my parents and grandparents didn't leave me with the genealogy; however, it will now stimulate me to be a better ancestor-to-be and shift my journaling in a different direction! Thank you to everyone. This was such a wonderful gift!!
— Donna, Austin, Texas
"The speakers were experts on what they were talking about and went into great depth on their chosen aspect of the topic."
Totally loved the summit. The speakers were experts on what they were talking about and went into great depth on their chosen aspect of the topic. With follow-up web addresses if you wanted to research their work further. Perfect.
— Liz, UK
"I found myself engrossed in all the discussions and spent all my free time listening to the talks."
I was delightfully surprised by the wealth of information and diverse speakers that were offered through this free summit. I found myself engrossed in all the discussions and spent all my free time listening to the talks. I didn't even realise all the information I soaked up at first until I was able to share with others and open conversations with topics I had learned.
— Nellie, London
Co-Sponsors