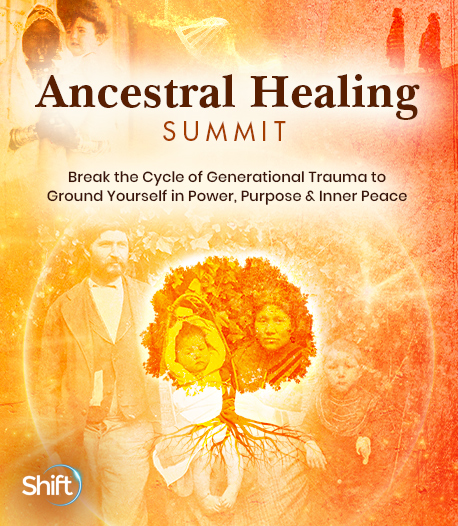 Program & Replays

Native Ancestral Healing: The Journey Back to Our Ancestors
Broadcast on January 20, 2022
With Dr. Lewis Mehl-Madrona
Hosted by Lisa Bonnice
"Learn the importance of walking in nature, and being open to the voices of the beings whom you encounter." We are born into a world of stories that quickly shapes our behavior and development without our conscious awareness. Join Dr. Lewis Mehl-Madrona as he shares with us his own journey to healing through a process of personal and spiritual growth with his native ancestors.
In this session, you'll discover:
Healing stories from Native American traditions and other cultures from around the world
How to know if visions or experiences you have are leading you to the right path
How to begin having magical communication with your ancestors
The opinions expressed here are those of the author/presenter and are not representative of Shift Network employees, customers, or other presenters.
Love this Speaker and What They Have to Say?
It can be yours to keep... forever.
Get lifetime access to the summit and bonus material by upgrading now!
UPGRADE HERE
Dr. Lewis Mehl-Madrona
Associate Professor of Family Medicine, University of New England
Dr. Lewis Mehl-Madrona is of Native American heritage (Cherokee on his mother's side, and Lakota on his father's). He studied medicine at Stanford University, and completed post-graduate training programs in family medicine and psychiatry at The University of Vermont. In his book, Coyote Medicine, he describes how he began to interact with elders while still in medical school, to better understand self-healing.
Lewis works for the Coyote Institute in Maine, a nonprofit organization dedicated to bringing the wisdom of Indigenous cultures into contemporary health care. He's affiliated with Eastern Maine Healthcare Systems, where he provides services in family medicine and in psychiatry.
He's written several other books, including Coyote Healing... Coyote Wisdom... Narrative Medicine... Healing the Mind Through the Power of Story: the Promise of Narrative Psychiatry... and his latest, co-authored with Barbara Mainguy, Remapping Your Mind: The Neuroscience of Self-Transformation Through Story.