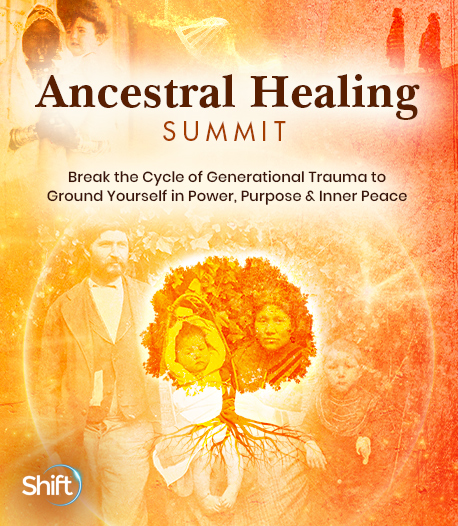 Program & Replays

Healing the Family and Ancestors: Finding Inner Peace and Bliss Through Family and Ancestral Constellations
Broadcast on January 18, 2022
With Jill Purce
Hosted by Lisa Bonnice
Jill Purce shares how to release yourself, your family, your ancestors, and all your descendants from ancestral trauma, transforming clamorous ancestors into powerful guides who help you thrive and flourish.
Current members of your family constellation might find themselves doing things that make no sense in the context of their own lives, until they discover which ancestral member they're "following." You'll learn how to dissolve the inherited patterns that create such unconscious compulsions, releasing you into a field of pure joy.
In this session, you'll discover:
How to remove unconscious inherited traumas
How to see your family in overview — through space and time — bringing healing to your entire ancestral field
Ways to dissipate inherited obstructions that are preventing you from achieving your deepest desires
The opinions expressed here are those of the author/presenter and are not representative of Shift Network employees, customers, or other presenters.
Love this Speaker and What They Have to Say?
It can be yours to keep... forever.
Get lifetime access to the summit and bonus material by upgrading now!
UPGRADE HERE
Jill Purce
Voice Teacher, Family Constellations Therapist and Author
Jill Purce launched the international sound healing movement in the 1970s with her rediscovery and teaching of ancient, magical healing vocal techniques combined with overtone chanting and powerful group chant. Through her extended mandala ceremonies, she activated the mandala as a living practice, and pioneered the practice of healing ancestral traumas with her Healing Family, Ancestor, and Resonant Family Constellations. 
Her 1974 book The Mystic Spiral, Journey of the Soul was a seminal influence. The Bishop of California, describing her contribution to the 1990s installation of labyrinths at Grace Cathedral in San Francisco, said "She helped inspire the birth of the modern labyrinth movement. Jill's groundbreaking work with the labyrinth was inspiring, informative and important…it couldn't have been done without her work."
After her postgraduate fellowship in the biophysics department at Kings College London, working with Maurice Wilkins (Nobel prize for DNA), she lived and worked with German composer Karlheinz Stockhausen, exploring the spiritual dimension of music. She learned overtone chanting in the Himalayas with the chant master of the Gyutö Tibetan Monastery. Jill has been following the philosophy and practice of Dzogchen since 1978, when she started working with the Tibetan Lama, Namkhai Norbu Rinpoche. She lectures and conducts workshops internationally, especially "The Healing Voice," and has taught at the English National Opera and The English Shakespeare Company, as well as teaching in hospitals, schools, monastic communities, and businesses. Over the past 20 years she's presented "Healing the Family and Ancestors" workshops, a unique combination of family constellations, chant and ceremony.
Her recordings include Overtone Chanting Meditations and The Healing Voice. She lives in London with her husband, the biologist Rupert Sheldrake, and their two sons (the biologist and author Merlin Sheldrake and the musician Cosmo Sheldrake).