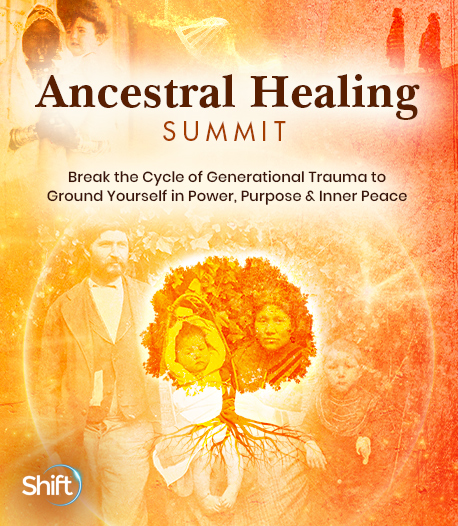 Program & Replays

Sacred Symbols and Reading the Bones: Metaphors and Magic of Ancestral Healing
Broadcast on January 21, 2022
With Desiree DeMars
Hosted by Lisa Bonnice
Ancestral healing is a life-affirming process that empowers you to connect, repair, and nurture relationships with your own wise and loving ancestors. Filled with insight and wisdom, a sacred-symbols reading can assist you with direct access to them, along with the potent forces of the natural world that surround us. Desiree DeMars says that the more we attune to the symbols, the better we discover and develop new ways of communication with those who have come before us, gaining clarity about how we choose to create our future.
In this session, you'll discover:
How this method of divination works and speaks to our universal quest for creating a life we love
That the latest research in neuroscience is helping us to remember the deeper truths of who we are
A message from the bones!
The opinions expressed here are those of the author/presenter and are not representative of Shift Network employees, customers, or other presenters.
Love this Speaker and What They Have to Say?
It can be yours to keep... forever.
Get lifetime access to the summit and bonus material by upgrading now!
UPGRADE HERE
Desiree DeMars
Artist, Shamanic/Intuitive Healer, Teacher, Coach and BQH Practitioner
Desiree DeMars is an artist, shamanic practitioner, evolutionary coach, and a Beyond Quantum Healing hypnotist. Her studies have spanned multiple disciplines, and guided her around the world to study with amazing native teachers and elders. Blessed to have strong wise women in her ancestral and extended family, she began her journey early in life by exploring nutrition, plant medicine, aromatherapy, yoga, meditation, and movement. She has been a founding member and program director of yogic, shamanic, and raw foods centers and retreats worldwide.
As a naturally curious and creative spirit, Desiree has expressed her talent professionally through art, coaching, consulting, and event production and design, co-creating co-ops and artistic communities. After a spontaneous initiation, and a soul remembering of a lifetime as a medicine woman, the world of shamanic healing opened a new chapter in her life. She currently weaves hypnosis and shamanic practices together with her intuitive skills of mediumship and medical intuition to create a sacred container for clients to awaken to a return of their power as the predominant creative force in their lives.
The foundation of her shamanic practice is a divination process known as "reading the bones" that was imparted through the lineage of traditional doctor PH Mtshali, a Zulu sangoma, and her mentor Gogo Gretchen Krilly McKay. Through these sacred symbol readings, light is shed onto the wisdom of your wounds, and the remembering that You are Your Own Medicine.