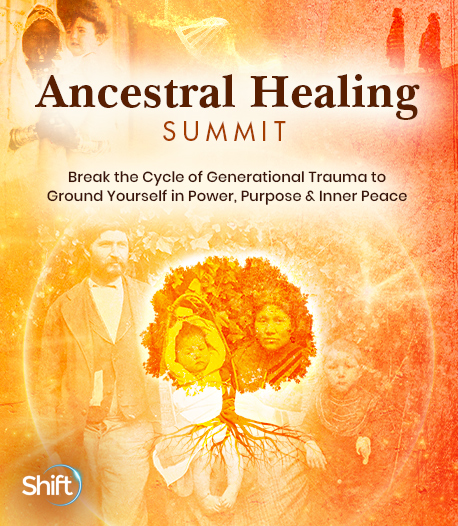 Program & Replays

The Importance of Building a Strong Working Relationship With Your Ancestors
Broadcast on January 18, 2022
With Jane Burns
Hosted by Lisa Bonnice
There is an old Irish proverb that says "The troubles in this world can only be healed in the Otherworld, and the troubles in the Otherworld can only be healed in this world." Celtic shamanism specialist Jane Burns explains that these wise words both caution and entreat us to forge strong and cooperative relationships with our ancestors in order to ensure that we survive and flourish in the world. The two worlds are inextricably linked and while the healing within one realm can strengthen and enhance the other, the reverse is also true.
In this session, you'll discover:
Our ancestors are willing and eager to help us, whether we ask them to or not
The capability to reach out and ask our ancestors how we can help them (which in turn helps our entire ancestral line)
The importance of ritual, story, and prayer in building strong relationships with loved ones who have passed
The opinions expressed here are those of the author/presenter and are not representative of Shift Network employees, customers, or other presenters.
Love this Speaker and What They Have to Say?
It can be yours to keep... forever.
Get lifetime access to the summit and bonus material by upgrading now!
UPGRADE HERE
Jane Burns
Shamanic Practitioner & Teacher
Jane Burns is a writer, practitioner, and teacher of Celtic shamanism and spirituality. Her introduction to the shamanic path coincided with a diagnosis of cancer in 1996. She began her work as a shamanic practitioner in 2003 and as a teacher of shamanic studies in 2006. Her book, Up a Tree: A Novel and Shamanic Handbook, was published in 2014, followed five years later by her oracle cards, Portal to the Sacred Trees.
Jane has studied core shamanism with Sandra Ingerman, and Celtic shamanism with Tom Cowan. She's a longtime member of the Society for Shamanic Practice and serves on the editorial board for their journal. She teaches a variety of courses on Celtic shamanism, Celtic myth, and the Bardic tradition. She's recently finished a novel entitled The Hungry Sea, a modern-day love story interwoven with ancient Celtic myth.
All of her work is inspired by a 40-year dedication to her own spiritual growth and path.