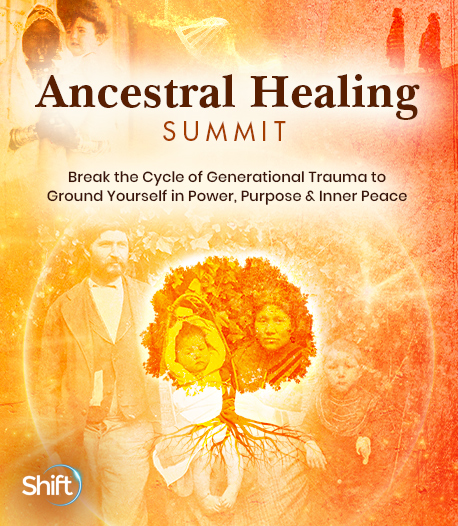 Program & Replays

Healing the Future Now With Liver and Bile Flow
Broadcast on January 18, 2022
With Masami Covey
Hosted by Lisa Bonnice
Ancestral traumas have the potential to impact subsequent generations, and this epigenetic inheritance may influence your overall health. But your future is far from set in stone! You possess the power to heal your ancestral wounds, tap into your innate resilience, and metabolize the toxic footprints of your familial inheritance. Masami Covey shares ways to take charge of your health legacy, by activating the regenerative power of your liver and gallbladder, unlocking the keys to an empowered future.
In this session, you'll discover:
Generational impacts from the transmission of toxic metals and other toxicants
The regenerative power of liver and gallbladder to break the trauma cycle
Ways to detox your liver, increase bile flow, and reset the nervous system to promote ancestral healing
The opinions expressed here are those of the author/presenter and are not representative of Shift Network employees, customers, or other presenters.
Love this Speaker and What They Have to Say?
It can be yours to keep... forever.
Get lifetime access to the summit and bonus material by upgrading now!
UPGRADE HERE
Masami Covey
Health Intuitive, Functional Nutrition Therapist, Yoga Therapist
Masami Covey embraces the power of spirit, science, intuition, and physiology to bridge the seen and unseen interconnections between body, mind, and spirit. As a health intuitive, her work centers on cultivating her clients' innate healing powers, by exploring the root causes of functional imbalances (rather than focusing on medical diagnoses and labels). Her intuitive insights, laser-pointed guidance, and practical tools offer a dynamic framework for connecting subtle body language with anatomy, emotion, nutrition, breathwork, supplements, detox protocols, lifestyle practices, Ayurveda, positive neuroplasticity, and much more.
In 2011, Masami experienced a complete physical breakdown (initially diagnosed as Multiple Sclerosis) that was worsened by injuries sustained in a severe car accident the following year. Utilizing her own healing protocols, she's been able to heal her body, and reverse her MS diagnosis. Masami (who was born in Japan and raised in a bicultural family) draws extensively from her East-meets-West culture and language experience, as well as from professional training, and working with clients for over 20 years.