Sign up now to receive these FREE recordings and to be notified about our next Ancestral Healing Summit:
Lessons From A Near-Death Experience with Anita Moorjani
Indigenous Knowledge Systems for Ancestral Trauma Healing and Earth Healing with Nonty Charity Sabic
Featured Speakers:
(click photo to learn more)

Suzanne Giesemann

Sandra Ingerman

Dr. Dawson Church

Anita Moorjani

don Oscar Miro-Quesada

Langston Kahn

Eileen McKusick

Yeye Luisah Teish

Mark Wolynn

Heather Dane

Francesca Mason Boring

Rav Doniel Katz

Maya Tiwari

Dr. Steven Farmer

Christina Lee Pratt

Jane Burns

Nonty Charity Sabic

Daniel J Foor

Chi Young Kim

José Luis Stevens

Lena Stevens

Dr. Shamini Jain

Brandon Jones, M.A.

Natalia O'Sullivan

Rabbi Tirzah Firestone, PhD

Hank Wesselman

Evelyn C. Rysdyk

David Furlong PhD

Jennifer McLean

Lindsay Sudeikis

Lisa B. Iversen

Kelley Harrell

A.T. Mann

Adrián Villasenor

Wendy De Rosa

Dr. Sue Morter
With Host: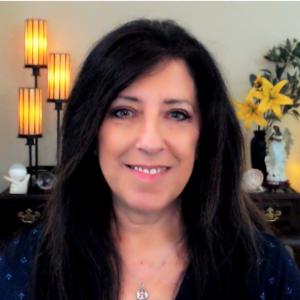 Lisa Bonnice
Award-Winning Author and Program Host at The Shift Network
What if you could create sacred connections with your ancestors... and tap into their wisdom to heal yourself and your lineage of old wounds?
And what if those connections could help you cultivate forgiveness and closure with a loved one who's passed — or reveal the source and remedy for a physical ailment you suffer?
Maybe they could help you understand why you — or a family member — suffer from depression, addiction, or other forms of dis-ease and guide you to heal these symptoms...
All around the globe, people have historically developed relationships with the wise ancestral guides in their bloodlines to help heal emotional, physical, and spiritual imbalances within themselves, their families, and their communities.
Connecting with your wise ancestors can help you and your family live happier, healthier, more fulfilling lives, while also benefiting future generations of your bloodline and even our beautiful Earth.
In most modern societies, however, we've lost touch with the power of ancestral healing work — and with our deep spiritual connection to those in our lineages who have a potent influence on our personal and cultural wellbeing.
That's why we're thrilled to invite you to the Ancestral Healing Summit series— a global gathering of leading ancestral healing experts and inspiring teachers who'll be sharing a powerful synthesis of spirituality and shamanism, science and psychology, and ancient wisdom from around the world that promises to transform your life and your lineages.
Whether you're new to ancestral healing or already incorporating it in your life, you'll discover new practices and insights for connecting with the wise and loving among your ancestors... to break free of the painful legacies of those on the other side of the veil who aren't yet at peace... heal old wounds embedded in your psyche... and embody your deepest gifts.
The visionary speakers in this series will bring to light the curative powers of ancestral healing — helping you to shift your present and our future.
Healing for Our Ancestors Is Healing for Ourselves
Science reveals that our genes hold not only the physical traits and biological characteristics of our grandparents and great-grandparents, but their memories as well...
Along with the diseases and addictions known to be passed on in our DNA, so too are our ancestors' traumas — resulting from personal pain, natural disasters, and cultural atrocities.
The good news is that when we change patterns held by our ancestors, we become free to change the patterns within ourselves. We're empowered to not only heal past wounds, but to embody our deepest gifts too.
And while the loss of our capacity for ancestral healing has contributed to the many troubles we currently face...
... you now have the opportunity to reclaim the power of ancestral healing and deeply integrate it into every aspect of your life.
No matter where your lineage originated, ancestral connection is rooted in your cultural history — and restoring it is crucial to your innate capacity to heal yourself — and help us all heal our world.
When you understand how ancestral healing works, you can become what 21st-century medicine woman Heather Dane calls a generational pattern shifter. All you need to get started is your desire... and your inherent connection to your ancestors will reveal itself.
Ancestral healing can improve your relationships, revitalize your spirit, catalyze cultural shifts, and awaken your consciousness to new realities. It can extend blessings to not only those who came before you, but also to your children, grandchildren, and beyond.
And through the connection between ancestral healing and epigenetics (the study of biological mechanisms that switch genes on and off), you can even change your genetic heritage.
In this fascinating series, you'll discover ancient and modern-day practices for forging a profound connection with your ancestors — even if you were adopted — and open up opportunities for greater wellbeing, joy, and connection, as well as personal and cultural healing.
Here's some of what our illuminating speakers will be sharing with you...
| | |
| --- | --- |
| | Suzanne Giesemann shares an easy method for opening the channels of communication with loved ones across the veil, and how such connections can help you see that your loved ones continue to exist and evolve. |
| | Sandra Ingerman shares about the importance of honoring our ancestors, and offers ways to uncover the strengths and gifts you're carrying through your ancestral line. |
| | Anita Moorjani shares what she learned from her deceased loved ones during her near-death experience, and how connecting with the other side can inspire you to live more fearlessly and fully. |
| | Mark Wolynn talks about our unexplained symptoms — fears, anxieties, and obsessive thoughts we've biologically inherited — and how to heal trauma passed down through generations. |
| | Dawson Church links the science of epigenetics to ancestral healing and shares how we can shift our genetics, highlighted with an Emotional Healing Technique for easing inherited trauma and phobias. |
| | don Oscar Miro-Quesada focuses on Shamanic Gnosis — a remembering of our ancestral wholeness as a path of healing for humanity — and leads us in a powerful healing ritual. |
| | Eileen McKusick explores what she calls the "tonal proclivities" or difficult emotions and triggers we inherit — and how we can change the tone of the song of our DNA to help shift the origin of our discomforts. |
| | Heather Dane shares how the lost wisdom of your ancestors can be unveiled through dreams, ceremony, ritual, and story, and how to invoke the healing and guidance you're seeking. |
| | Christina Pratt reveals tips for cultivating a powerful personal practice — which, along with the assistance of good and true ancestral helping spirits, is the key to doing safe, effective, and efficient ancestral healing work. |
| | Jane Burns shares how you can cultivate greater compassion for your individual struggles through the understanding that what arises in your life is not personal, and arises out of your continuing ancestral story. |
| | And many more... |
Discover the Personal, Family & Cultural Benefits of Ancestral Healing
The Ancestral Healing Summit series will be incredibly beneficial for ALL — whether you're already immersed in ancestral healing work or just discovering it — and even if you were adopted or have little information about your heritage.
You'll receive insights, practices, and teachings to experience deep and revitalizing shifts that can evoke spiritual, familial, and even genetic healing.
You'll find sessions and speakers that will inspire, educate, and empower you... experts you'll LOVE and who will expand your mind! They'll clearly lay out the best practices and life-changing perspectives of this crucial, re-emerging field.
In this groundbreaking series, you'll:
Learn simple and powerful ways to invoke the healing wisdom of your ancestors
Discover how to follow and trust the dreams, energy, and signs your ancestors use to communicate with you
Understand that your deceased loved ones are energetically still right here — and recognize that continuing your relationship with them can bring potent healing
Rediscover your DNA as more like flowing music than fixed chemistry — and how you can vibrationally shift the expression of your genes
Experience how connecting with all sides of your ancestral lines helps you feel more rooted and whole (even if you were adopted!)
Learn how to help the unresolved dead cross into the Land of the Dead with reconciliation and freedom
Transform intergenerational burdens into ancestral blessings
Explore Celtic, Jewish, Native American, Vedic and many more perspectives
Discover how you can explore your ancestry through karmic astrology
Learn ways that American descendants of slaves can connect with their lineages to heal themselves and their ancestors
Discover how the nature beings we share this Earth with are all ancestral allies
Explore how you may be experiencing soul loss, and how ancestral healing can help you recognize and transform this spiritual imbalance
And much more...
By understanding ancestral healing in a multidimensional way, you open the door to a broader perspective and more dynamic relationships with the radiant energies in your bloodlines.
You embrace the ancestors who love you — and release the ancestors who haunt you.
You cultivate more connection. You harmonize your body, mind, and spirit. You heal wounds from the past... and can literally change your genetic destiny.
Plus, you'll quickly see that ancestral healing can complement any existing practices you have and help you achieve greater fulfillment and joy in life — for you, your family, your clients if you work in a healing profession, and our greater community.
You'll be in good hands with series host Lisa Bonnice, award-winning author and Program Host at The Shift Network.
Co-Sponsors